Alain Rumpf lives in the heart of cycling heaven – the Swiss Alps. He's been on his bike and competitive since he was a teenager, and now rides for the pleasure of discovering great roads and seeing beautiful places. In addition to sharing his awesome photos, Alain tells us how he prepared for and completed the 4,463.8 km adventure in sixteen days.
—
The start: July 24 at midnight on the Muur van Geraardsbergen in Flanders, Belgium.
The finish: Café Hisar on the Bosphorus river in Istanbul, Turkey.
4 check points: Mont Ventoux (France), Sestrières (Italy), Vukovar (Croatia) and Mount Lovcen (Montenegro).
In between: No route. The clock never stops. Support is forbidden. That's The Transcontinental Race (TCR) in a nutshell.
In a previous life, I worked for the UCI and was in charge of updating the road racing regulations. It felt like managing an encyclopedia. The TCR rules fit on less than a page of our brevet card.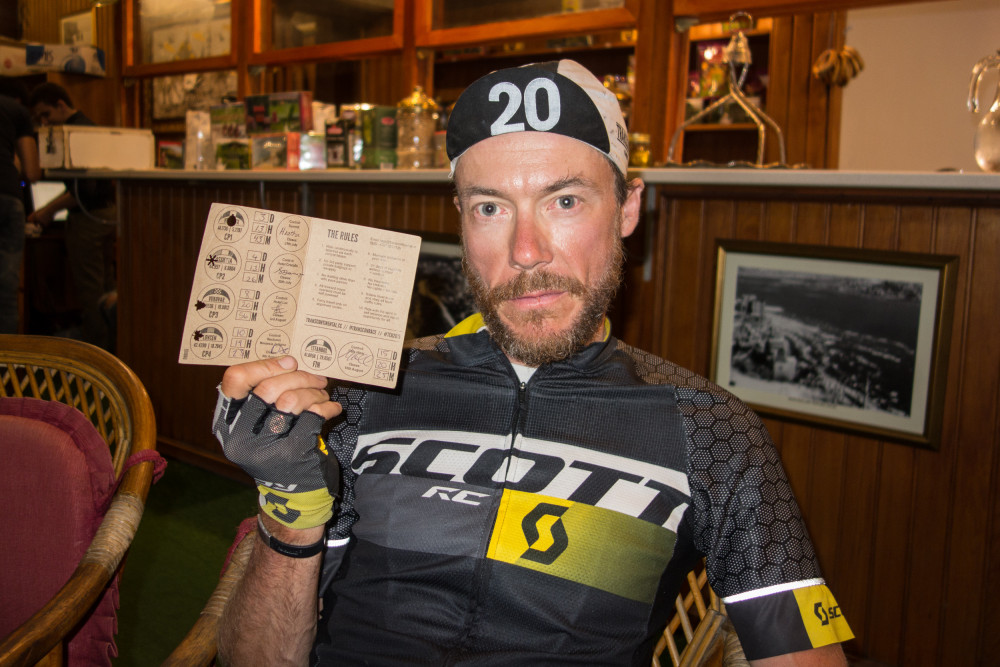 I was on the start line in Geraardsbergen on July 24 at midnight. A few months earlier my friend Chris, a 2014 TCR veteran, had casually mentioned over coffee that it was the last day to enter the 2015 race. I was without a job at the time and looking for a challenge. The TCR sounded like a good one. I entered, and I would not be disappointed.
Total distance: 4,463.8 km (279 km per day)
Total time: 15 days, 20 hours and 25 minutes
Total time in lycra: 263 hours 14 minutes (16 hours 27 minutes per day)
Total moving time: 189 hours 40 minutes (11 hours 51 minutes per day)
Total climbing: 32,458 m (2,028 m per day)
Number of punctures: 8
11 countries: Belgium, France, Italy, Slovenia, Croatia, Serbia, Bosnia, Montenegro, Albania, Macedonia, Greece, Turkey
Maximum temperature: 42.5°C in Albania
Starters: approximately 172
Finishers: approximately 89
Here's what the typical day of a TCR racer looks like:
Get up early. No. Earlier.
Eat what's left from yesterday's food as breakfast because no shop is open that early.
Ride the first 80 km without any major stops to take advantage of traffic-free roads and cool temperatures.
Stop at a gas station, buy an insane quantity of food, eat some, squeeze the rest into your jersey pockets and on your bike.
Keep riding. Eventually fatigue settles in and it becomes very hot. As a result, ride slower. But keep moving, no matter what.
Stop at a gas station, buy an insane quantity of food, etc.
When the temperature cools down and the sun sets, start going faster again. Enjoy the best part of the day. Smile.
Decide to call it a day when you have reached your daily goal or are so tired you become ridiculously slow.
Check in the first hotel you find. With the help of locals, it is surprisingly easy. (Other racers slept most nights outside in a bivvy bag – I did not do that.)
Have a shower. Wash your kit in the sink.
Try to find an open restaurant. Order two main courses and stuff yourself.
Crash in bed, sleep 4-5 hours. (Some ran on 2-3 hours, but I doubt they were human.)
Repeat.
To prepare for this big challenge, I did a dozen mega days on the bike in the 5 months leading up to the start. This included a 400 km ride across Switzerland. For the rest, I stuck to my usual routine of short, intense rides in the Swiss Alps where I live. Big days were good to train the body, but also to test the equipment. I rode a Scott Solace with 25 mm (front) and 28 mm (back) tires, Apidura bags and aero bars, a standard set up for TCR racers. And I did not carry much with me.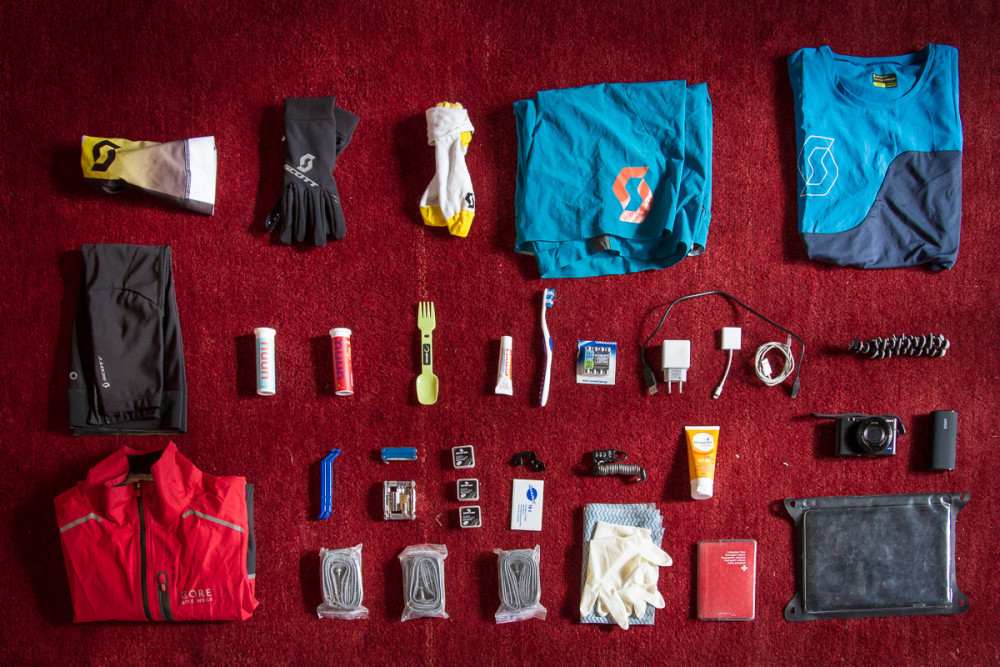 There is no official course for the TCR and every racer is responsible for choosing his or her own route. This requires an insane amount of planning. I owe everything to Chris (pictured below), who learnt a lot on the 2014 race and is a total cycling geek. We prepared for the race together but unfortunately he had to pull out after 7 days due to severe back pain. Our route was the result of cross checking the following information sources: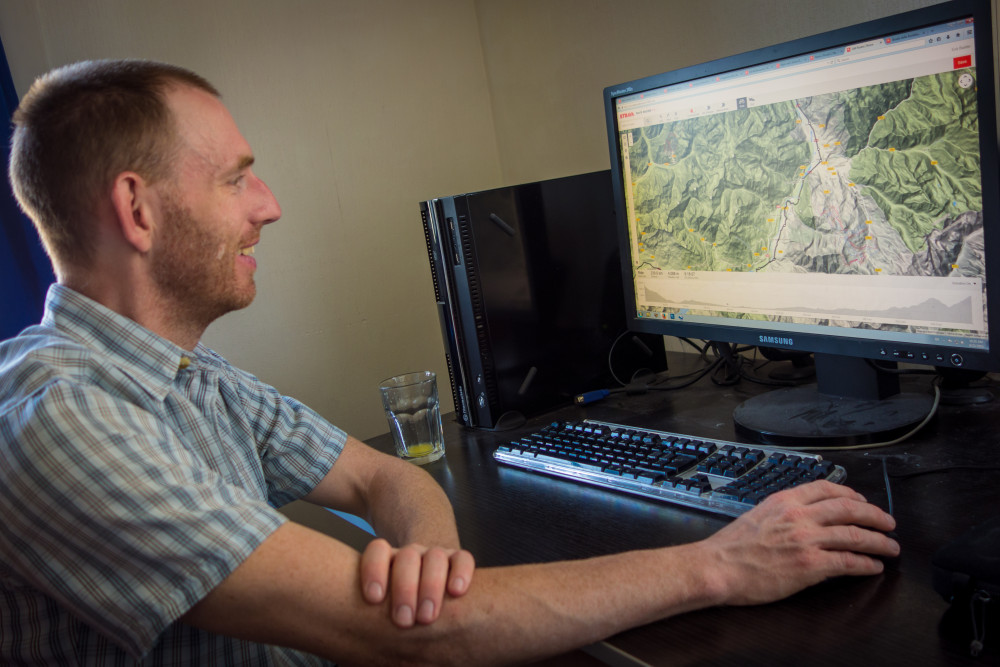 1. Google Maps to design a rough draft, have a look at distance and compare options. However, it is not trustworthy and those who relied on Google Maps alone had many surprises: big climbs, bad roads, sometimes no road at all.
2. The Strava Global Heatmap. If a route is not popular amongst Strava users, better ignore it. Some racers chose to use the R434 in Bosnia which turned out to have a long section of very bad gravel road. If they had looked at the heat map, they would have known.
3. The Strava Route Planner to finalise the route and create .gpx files that can be uploaded to a Garmin unit.
4. Google Earth to compare different options on the same map and better visualise the terrain.
5. Chris's valuable experience from the 2014 TCR, as several parts of the 2015 TCR were similar to the previous year's event.
6. Finally, TCR Facebook group, which had lots of valuable information in the discussions.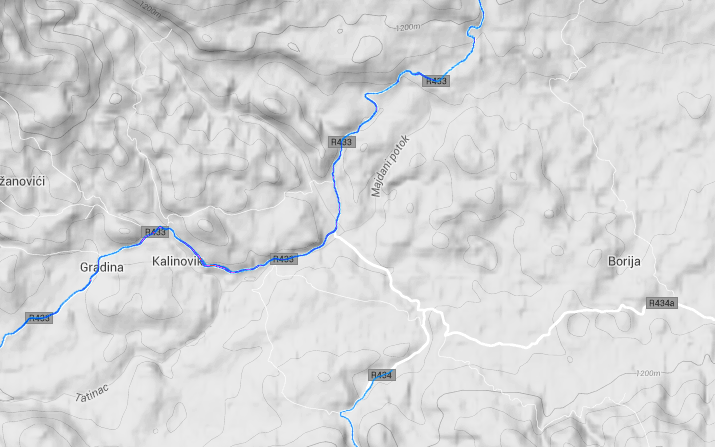 I prepared myself very carefully, but no matter how much you do, success is largely based on handling the unexpected.
In my case, it meant a 120-km detour to retrieve my passport, which I had forgotten in a gas station where I had stopped for ice cream. I also had 4 flats in 40 km on the gravel Strada dell'Assietta above Sestrières. For others, it was routing mistakes, crashes and mechanicals. The TCR is a test for the body, the equipment and the mind. It also requires luck. I was lucky, and I finished.
What is success?
I am your typical roadie, elite racer turned weekend warrior, with no previous experience of ultra endurance cycling. I had a lot of respect for this huge challenge, and the other – mostly experienced – racers. So for me, success meant finishing in time for the official party in Istanbul scheduled on day 15. Period. Just a few were there to win. Josh Ibbett crossed the line first in 9 days, 23 hours and 54 minutes. Yes, that's more than 420 km a day.
I reached Istanbul in just under 16 days, making me part of the 50 percent of starters who finished the race. I was one day late for the party, so no free beer for me. Did it matter? No. Because along the way the racing element gave way to the taste of adventure.
I expected to ride through amazing landscapes. I was looking forward to the Strada dell'Assietta, an old military gravel road starting in Sestrières that stays above 2000 m for 40 km and was not disappointed.
I was unsure about the Balkans though. Stories of nasty stray dogs and giant potholes were haunting me as I left Slovenia to enter Croatia. I got almost none of that. Roads were mostly good, and I had to outsprint playful dogs only a few times. Instead, I was blown away by the Bosnian mountains – a war zone not so long ago.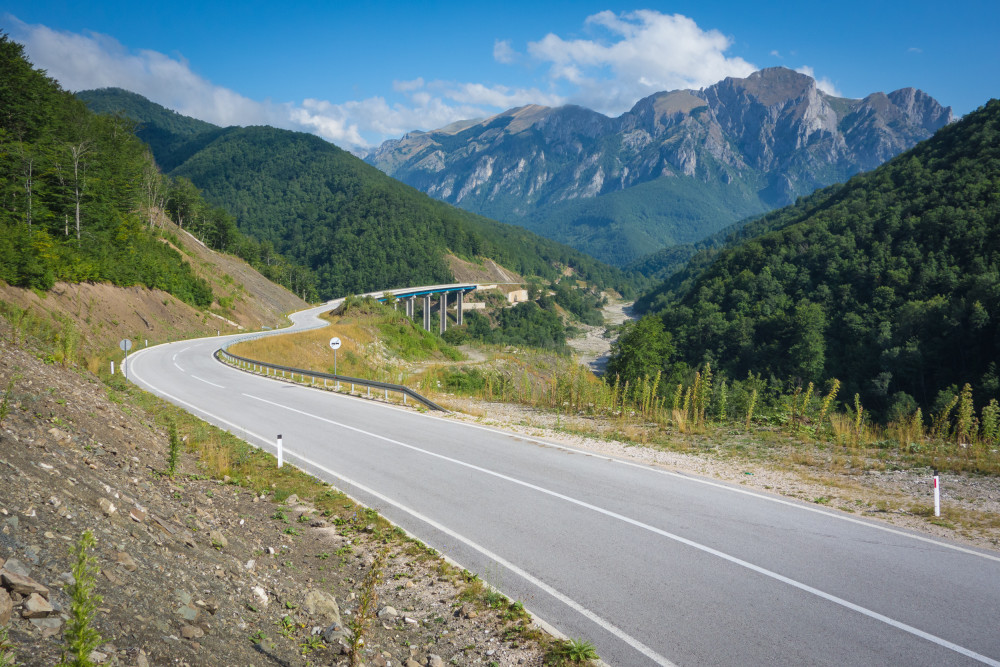 Reaching the Bay of Kotor in Montenegro at the end of a long day was another major highlight.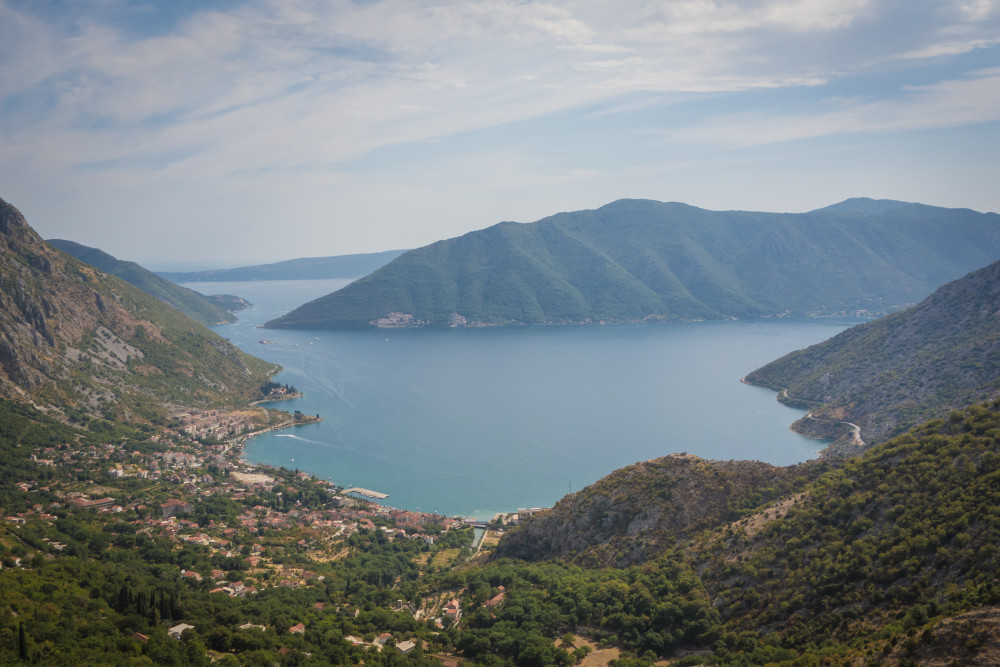 An adventure is also about the people you meet.
I will never forget the bunch of Italian tourists who helped me fix a puncture on Mount Lovcen. Or the receptionist at the hotel in Bosnia who was so happy to be able to practice her English with a stinky and tired cyclist (me) checking in at midnight. And the loud laughter of the Greek customs officers after I told them I was coming from Belgium on my bike. It's still echoing in my head.
Drafting is not allowed, but we inevitably bump into other racers along the road. I met Marius from Lithuania on Mont Ventoux, Sergiu from Romania on Strada dell'Assietta, Boris from Slovenia in the Albanian mountains and many others. Like Karl Speed (pictured below). I first met Karl at the end of day 1 in the French countryside. He was slow, he had no idea where he was going to sleep, and he was carrying the stuff he could not fit on his bike in a musette hanging on his back. I can say it now: I never thought the dude would finish the race. Then I caught him again 4 days later on Strada dell'Assietta. While I was faster than him on the bike, he was barely sleeping and as a result he was riding more kilometers than me. But he had dislocated his shoulder in a crash earlier in the day and was in a lot of pain.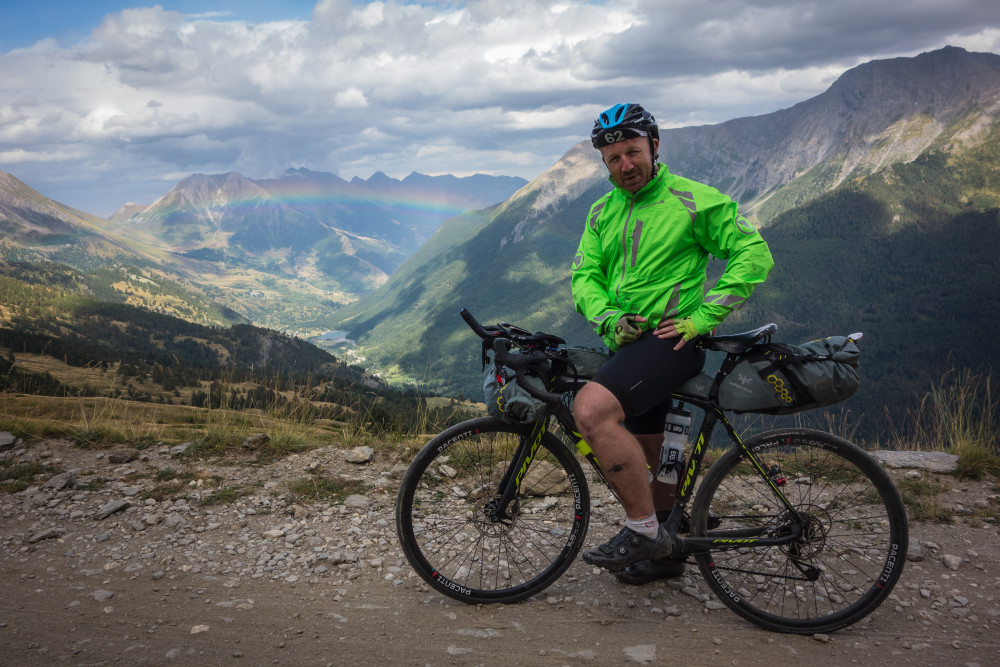 Game over? Nope. He found a doctor down in the valley, kept riding, had a few more crashes on the way but arrived in Istanbul just three days after me. So folks, when you're having a bad day at work, or you are struggling to keep up with your mates on a group ride, just think of Karl Speed. And keep going with a smile on your face.
I'll finish this piece with a bold statement:
The Transcontinental Race is the new, exciting frontier of bike racing. In total contrast with professional cycling where everything is increasingly calculated and predictable.
I love pro cycling, and I have huge admiration for the athletes. But hey, marginal gains, watts and conservative team tactics executed by the millimeter are not very sexy. I want emotions. I want surprises. I want epic. And this is what the TCR is about.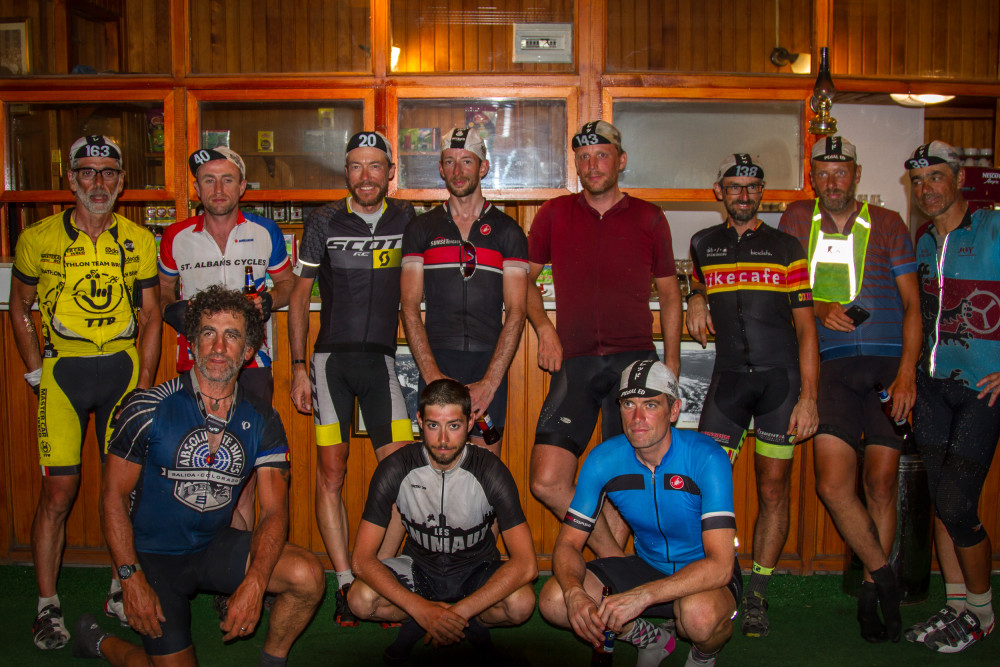 Even better: adventure cycling is open to anybody. No need to do the Transcontinental Race: you can plan your own epic challenge. Pick a crazy route. Get some buddies on board. Pack your bike. Go out and conquer the world on two wheels.
Check out Alain's activities and follow him on Strava:
Day 1: Wet and Windy
Day 2: French Countryside
Day 3: Forgotten Passport
Day 4: Mont Ventoux
Day 5: Crazy Strada dell'Assietta
Day 6: Flat as a Pizza
Day 7: Hell is Flat
Day 8: Italy to Croatia through Slovenia
Day 9: Made it to CP 3
Day 10: Fast Forward
Day 11: Bosnia and Mount Lovcen
Day 12: Roads are Bad, People are Great
Day 13: Macedonia Hills to Greek Heat
Day 14: Crawling through Greece
Day 15: Turkey!
Day 16: That was an Early One